Kinect Helmet – Navigational Aids For The Visually Impaired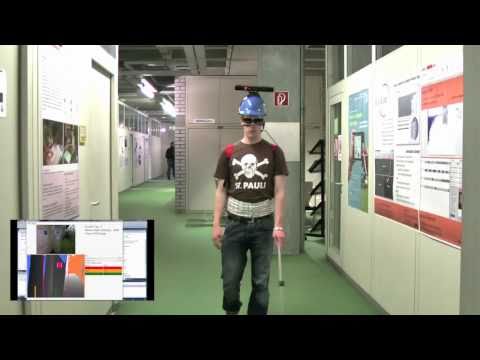 NAVI (Navigational Aids for the Visually Impaired) is a student project aiming at improving indoor navigation for visually impaired by leveraging the Microsoft Kinect camera, a vibrotactile waistbelt and markers from the AR-Toolkit.
For this the Kinect camera was made mobile with a 12v battery pack and got mounted onto a helmet using Sugru and duct tape.
For more information see the blog post.
Thanks Michael Zöllner
Related posts: